Posted March 15, 2021.
We missed Speed Week at Lake Gairdner Salt Flats in Australia due to the local COVID lockdown here in Auckland, New Zealand. However, there might have been a bit of a silver lining in our forced absence. The weather gods were not on the racers' side, and three out of five race days rained out. This was of course terrible for the other racers, but made it a bit less painful to be stuck at home. That said, nobody in New Zealand or Australia really has the right to complain – the rest of the world is hit so much worse…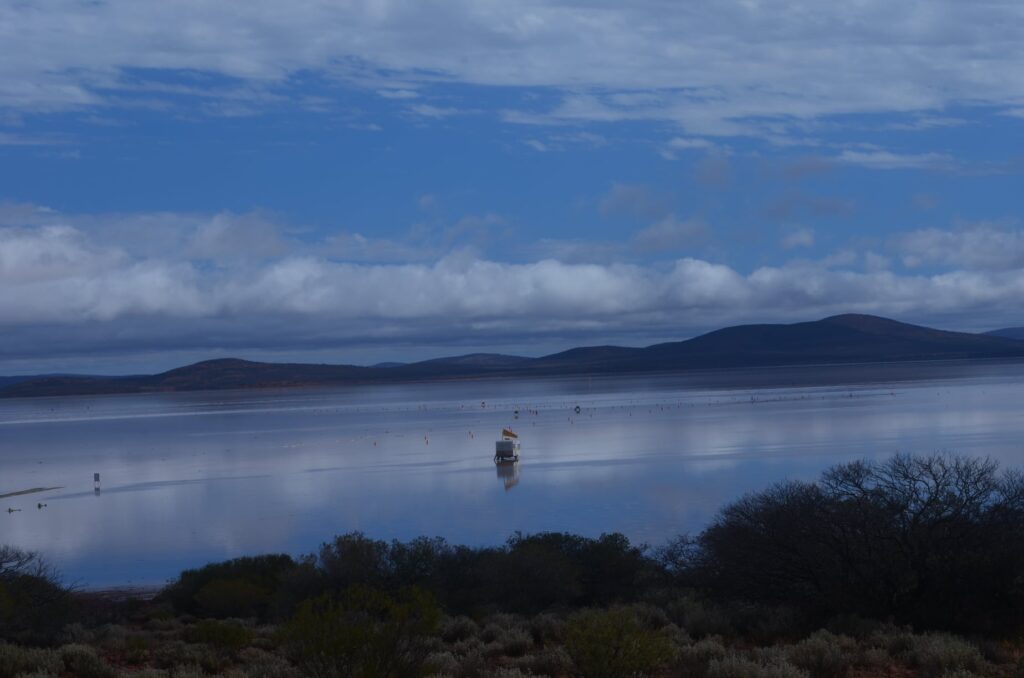 Nevertheless, it would have been rough being 6 weeks on the road (including 2 weeks in a quarantine hotel) for _two_ days of racing. With a brand new bike, we likely wouldn't have managed to get more than one run per day.
Many people are wondering what it cost to race at the salt flats, but few dare to ask. A round-trip to Speed Week for Bill and me, and the Green Envy (but not including the rest of the team) cost about NZ$ 35,000 in total (equivalent to about US$ 25,000). Of that, about $15,000 is the freight of the Green Envy container from Auckland, New Zealand to Adelaide, Australia. An equal amount is for transport of the container to the salt flats from Adelaide ($6,500 round trip), truck rental ($2,000), airline tickets ($2,000), camper rental ($1,000), as well as race entry, food, supplies, fuel, camping etc. And this year, the hotel quarantine while arriving back in NZ would be an additional $4,000 or so.
Because we didn't go, we "saved" about NZ$ 20,000 (we didn't save the shipping cost, because Green Envy was shipped already before Christmas). That said, the "cost" of those two hypothetical runs down the salt during the two days it didn't rain, would have been $10,000 each. With about 2 minutes under power on the track, that would be $300,000 per hour! :-O Even if I perhaps don't enjoy being strapped into a 250+ mph soda can as much as I should, you can see why I am guarding that driver's seat. 😉
On a much brighter note, there were more female racers than ever at Lake Gairdner. I am really disappointed that I missed this "Inaugural female racer" photo, but it is way cool that more and more girls are getting into racing, and doing it very well! There is a "Fastest Lady" trophy at Lake Gairdner Speed Week, but I hope we soon have to hand out a "Fastest Guy" because we girls have taken all the top times. 😉
Photo of the flooded salt flats by Corinna Steeb.
Photo of female racers by D&D Land Speed Racing Team. In the photo (not in the correct order): Gemma Dunn, Rachelle Splatt, Kim Krebs, Corinna Steed, Rebecca Robinson, Emily Gray (14 years old), Kylie Gray (12 years old), and the gals from Wombat racing. If anyone can identify these badass racers in correct order, please comment on my facebook page and I will update the post.